"We love sound. Everybody should be able to experience it in its purest form.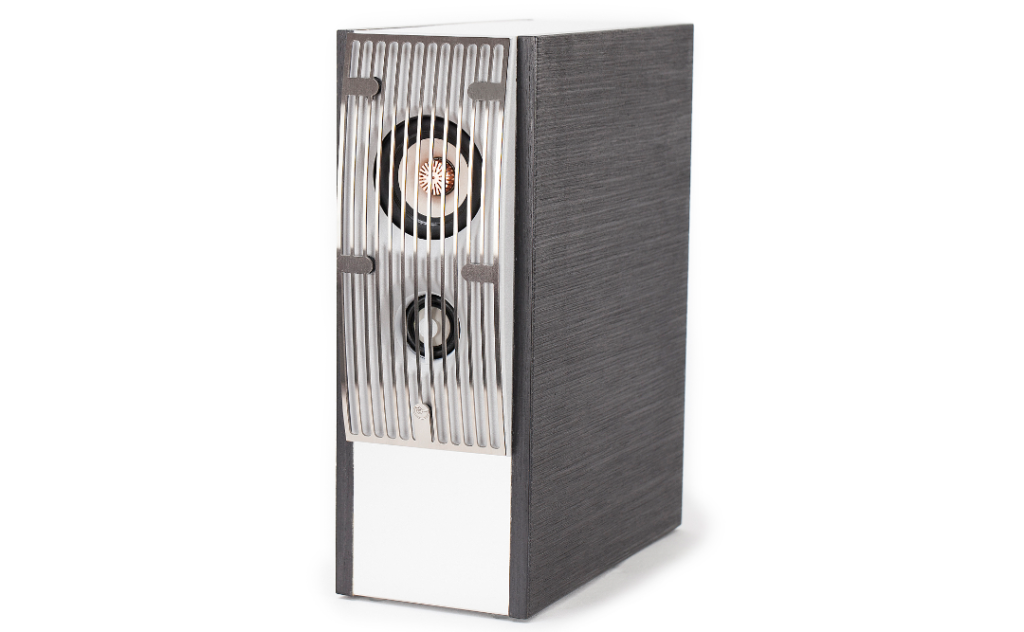 In this case, purity means clarity.
A feeling. Being able to hear loud and clear.
So clear, it feels like you're very close to the singing voice or the pounding drum. So close, you merge into it. This is what we call an authentic sound experience. Authentic sound you don't only experience with your ears, but with your whole body and mind. It is the tension in a voice that determines how what is said is understood, becomes true for the listener. It's the tension between the lines we're after. This feeling.
This is VoxTonus. Let's call it pure."
Voxtonus loudspeakers are handbuilt on order and made from exclusive material. Each pair of produced loudspeakers are adjusted not only to account for the acoustics of the room where they are being played but also to each other. It enables the user to get the best sound possible out of his/her loudspeakers and truly maximize the experience. With technical solutions that are unique to the market and attention to details, our loudspeakers may be small to size but promise to deliver big sound.
We are a small company located in the deep forests of Småland, Sweden. If you have any questions or interest to learn more about us and our speakers, please see our contact details in the bottom of the page.